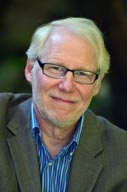 ooLyrics


ooContact


Songwriter/performer Al Power leads a double life. Based in Rochester, NY, Al is a geriatrician, author, and international educator on innovative approaches to dementia and elder care. But Al is also a musician, and although he only tours part-time, his songs and reputation precede him.
Al's song, "If You Don't Mind", was performed by folk legends Peter, Paul & Mary; his songs have also been recorded by Priscilla Herdman, Anne Hills, Cindy Mangsen,  Shinobu Sato, John Stevens, Kathy Leigh Johnson, and others. Al's traditional-styled ballad, "Waiting for Isabella" has been performed on three continents and "I'll Love You Forever" (inspired by the popular Bob Munsch children's story), was used by Walter Cronkite on a 1995 Discovery Channel special on American families.
Born and raised in Rochester, Al studied clarinet for ten years and piano for two, and taught himself guitar as a teenager, learning to play the folk and pop songs of the '60's. While a pre-med student at the University of Rochester, Al took half his courses at the famed Eastman School of Music, where he studied jazz composition with Emmy Award-winning composer Rayburn Wright and pianist/composer Bill Dobbins. He studied classical orchestration with leading American composer Samuel Adler, and was a writer for the prestigious Eastman Arrangers' Holiday concerts in 1978 and '79. He has attended workshops with such jazz greats as Michel Legrand, Thad Jones, Keith Jarrett, Chuck Mangione, Bob Brookmeyer and Toots Thielemans.
As a busy medical student, Al picked up the guitar once again and began writing original songs and performing acoustic music, bringing his diverse musical influences to his songwriting, In addition to performing solo, Al tours with songwriter Anne Hills periodically, and the two collaborate on songwriting as well. Al composed the music for "My Daughter and Vincent van Gogh" and co-wrote 9 of the songs on Anne's 2021 release, Accidental August. Anne and Al continue to collaborate on songwriting projects.

Al has recently returned to Eastman as well, studying tenor sax with Steven Hardy and composing jazz pieces for local groups, and he has recently been composing music for Brazilian singer/lyricist Fernanda Cunha. Al has released 4 solo albums, available on this website and on all major streaming services.
Not only has Al been seen at festivals, coffeehouses and concert stages, but he also has combined his careers, establishing a repertoire of songs that celebrate the aging experience, and performing at nursing homes and elder care seminars around the world. Al and Anne composed the song, "Witness," which pays tribute to those who worked and lived in nursing homes during the COVID pandemic, premiered at the Center for Innovation national conference in Denver in July 2021: https://www.youtube.com/watch?v=pcoROq17quc&t=58s
Top photo: Carla R Coots / Insight Photo